About Spiceland Wood Products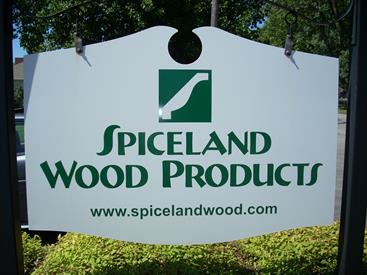 Our History
Spiceland Wood Products (SWP) is a family-owned company that has roots back to the early 1900s when it made parts for another local manufacturer. Current ownership took the lead in 1987, growing Spiceland Wood Products to serve many customers including commercial casework, custom dunnage, and manufactured wood components & assemblies.
SWP has successfully partnered with industries to make specialized components for their operations and SWP creates parts, sub-assemblies or in some cases, finished goods for our industrial partners. We ship via multiple methods with access to everything from truckloads to simple parcels.
Major Equipment List:
Thermwood CNC Overhead 3 axis Router CS40-510
Through-feed molders: Diehl DL-205; SCMI Superset 23; Two XL2000
Giben Fastmatic Panel Saw 168x168
Northtech Overhead Panel Sander
Powermatic saws
Our expertise is precision parts and with our experience in cut-to-size operations or even the more complex CNC components, we are ready to serve your needs.
Visit Our Other Websites
In addition to our industrial business, Spiceland Wood Products offers quality kitchen and bath cabinetry, counter-tops, design, and installation services for residential and commercial projects. To learn more, visit our cabinet and kitchen design website at Spiceland Wood Products (www.spicelandwood.com). Or visit our second location, in Carmel, Indiana, under the name of The KitchenWright for quality cabinetry and wood products just North of Indianapolis.
Learn More About Spiceland Wood Product's Industrial Parts Division's Capabilities